Steps to Apply For an Installment Loan​
Texas is the place where everyone comes to make their dreams come true. With an almost 30 million population, Texas has more than 100 cities. The popular ones are Houston, the state's capital, San Antonio, Dallas, etc. 
If you live in one of these cities in Texas, you might expect unexpected financial problems. Then you need the right approach to tackle the situation. 
There are plenty of options you can borrow money but installment loans Texas are one of the most convenient ones that help you to repay within 72 months.
You can employ this money for any sort of personal needs like paying bills, repairing a broken vehicle, etc.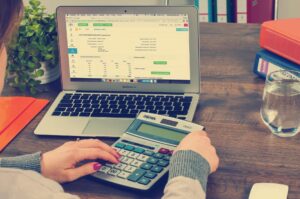 Well, you must be thinking that what steps you need to take to get installment loans Texas. Is it easier? Before we dive into detail about how you can get it, let's find out what you need to have to qualify for a loan:
What are the requirements to take out a loan?
First and foremost you must be employed to take out installment or personal loans in Texas. None of the lenders will approve your application if you don't have a history of employment or you don't have a job currently.

You must be 18 years or older when you think about getting a loan. You will need to provide proof of your age when you are at the store or applying online at any site such as Texo Finance. Identity proof can be a driving license.

If you are planning to get a loan in Texas or any other state, then you should be a citizen of the state. This means you must be a US resident. You might need to provide documents to the lender to prove your status in the country.

You should have an active phone no. which will you need to provide while you fill out the information in the application form.

To receive funds, you will need to provide a banking account that must be under your name. And it should be an active one.

Social Security Number will also require at the time of application submission. 
If you qualify for these requirements then you are good to go ahead and apply for a loan. 
Now let us move further with the process describing how you can apply for a loan. Every state has its requirements and conditions. When it comes to lenders they have a wide range of options for you.
Lenders can consider your bad credit and give you a green signal. However, other lenders can run some credit checks which means you must have a good credit score to get approval from that lender. 
Most loan providers offer convenient services to consumers where they can submit applications online. If you prefer to go to a store where you have to submit your application in person, maybe you need to perform more formalities than the online process.
With the online facility from a loan company such as Texo Finance, you have the privilege to apply from anywhere. You don't need to step outside, all the formalities can be performed under your roof.
The next steps to get installment loans:
When you have all the details ready with you, you start filling details in the application form which will be provided by the company you are applying with. 
Once you complete all the required information, you can wait for 3-5 minutes for the decision from a lender. 
If you qualify for a loan, you will get an "Approved" message. 
Then the funds will be credited to your provided bank account. It may take 24 hours to appear balance into your bank account. 
The best part of the loan is that you can set your dates of repayment. This can be settled with the lender when you are applying for a loan. The exact amount will be deducted from your bank account with the interest you agreed to pay.
Benefits of having a installment loan:
The flexible terms with lower interest is the first benefit of the installment loans. 
Lowest rates can help you to repay a loan on time. 
Since it is the form of personal loans, you can use it for your personal domestic needs. When you apply for a loan, you need to specify the purpose you are going to fulfill with the amount. The amount can be used for various personal usages such as buying a car, paying bills, repairing a car, wedding, vacations or for other medical puposes. 
If you want to pay off your loan early, you can do so. It will help you build your credit score. This needs to understand if you are not paying on time, then it can impact your credit score which means you will have difficulties to borrow money in future. 
You can take out higher loan limits if you are looking to borrow more than $1000. There are plenty of lenders that allow you to take out more than $50000.
What about bad credit? Can you still apply for a installment loan? 
If you credit score less than 600, you are still able to get a installment loan but with higer interest rate.
To sum up
Installment loans can be lucrative in the emergencies. You can use to resolve any personal financial issue. However, you should be careful if you are not sure you can repay the loan amount. Ensure you have regular source of income with you can make the repayments on time