During the month of November, there comes a rain of sales and offers on different types of products because two significant shopping events 'Cyber  Monday And Black Friday' come with their attractive offers. These shopping events include offline and online shopping. People in the United States and in some other countries can enjoy their shopping during these days which introduce great offers and discounts on multiple products. 
Before you imagine the offers and shopping, it is crucial to note some points to note down. These points will help you to grab the maximum benefits out of your shopping. Let us know about these tips.
Tips For Strategic Shopping Plan for Black Friday and Cyber Monday
Clear Your Budget
First of all, it should be clear how much you want to spend on shopping.  Without setting a budget it might be difficult to get maximum savings from the sales. You should have a clear vision about the amount of money you have. In situations of not having proper funds during these shopping events, you can visit us online to get funds hassle-free. We provide installment loans and personal loans in Texas, same-day approval with a secure and simple process. 
Make Your Wishlist
Once you have decided on your budget, you need to create a wishlist of products you want your money to spend on. No matter what you have on your wishlist whether it is clothing, shoes, or any electronic gadget it will help you to stay focused regarding your choice and budget. Don't hesitate to visit us if your wishlist exceeds your budget. 
Research And Compare Prices
After creating a wishlist, research the products and items on other e-commerce websites or apps to compare the prices and offers. Research how you can get maximum advantage out of these shopping events. Going through a search like this, you can get the best deals and products you want.
Create An Account And Subscribe
create your account on different e-commerce websites and online retailer apps, and ensure it gets alerts whenever schemes and offers come into effect. Also, try to register your phone number or email with offline stores so that you can get alerts from them and compare the products' prices, offers and other specifications with the products you want to buy from online stores.
Check Store Policies And Conditions
Before you place an order for your products, read and check all terms and conditions. It can be sometimes problematic when you don't pay attention to product return or exchange policies, and money-back conditions. It is important to know before you purchase anything. 
Consider Cashback And Rewards Program
On these special occasions, your credit and debit cards offer a cashback and rewards program. You should get the maximum benefit of these offers. You should never ignore any of these chances to achieve the best shopping experience. Also should be getting time to time notice about the best program offers.
Be Calm And Stay Alert
Don't be in a rush while shopping on these occasions. Try to focus on what you need to buy. Research and analyse the items before you think of placing an order. If you find any product ungenuine online, try to purchase it in the physical store. Do not waste your hard-earned money to buy anything which seems unworthy. 
You can also find the best ways to save and get money on Christmas shopping by reading our valuable article.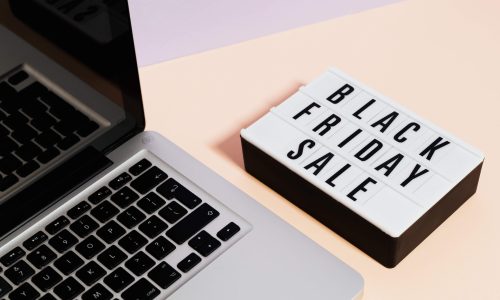 Frequently Asked Questions
Do Black Friday And Cyber Monday sales only last one day?
No, this does not happen like that. Black Friday and Cyber Monday Sales do not last for one day. These sales last for more than one day and sometimes many retailers offer "Black Friday Week" and "Cyber Monday Week".
Can I return products purchased on Cyber Monday and Black Friday?
Yes, you can usually return the product you have purchased from the sale, but sometimes it needs you to read the return policy of the online or offline retailer. This is because sometimes return policies may vary from one retailer to another retailer. 
A well-planned shopping can help you to save money and get the maximum benefits. By using these tips, you can become the master of shopping. Smart shopping not only allows you to get stress-free but also helps you manage your money properly. The events like Black Friday and Cyber Monday bring the opportunity to purchase at a discount, but it is also our duty to buy it with intelligence and practically.