Things to Do in Texas With a Low Budget
Do you want to enjoy the beauty of beautiful places in Texas? Is that too in the budget? Then you will be surprised to know that Texas is filled with so many beautiful places where you can enjoy travelling and spend your vacations and save your pocket money. This means you can do all this at very affordable rates. So what are you waiting for? Let's have a look at all these places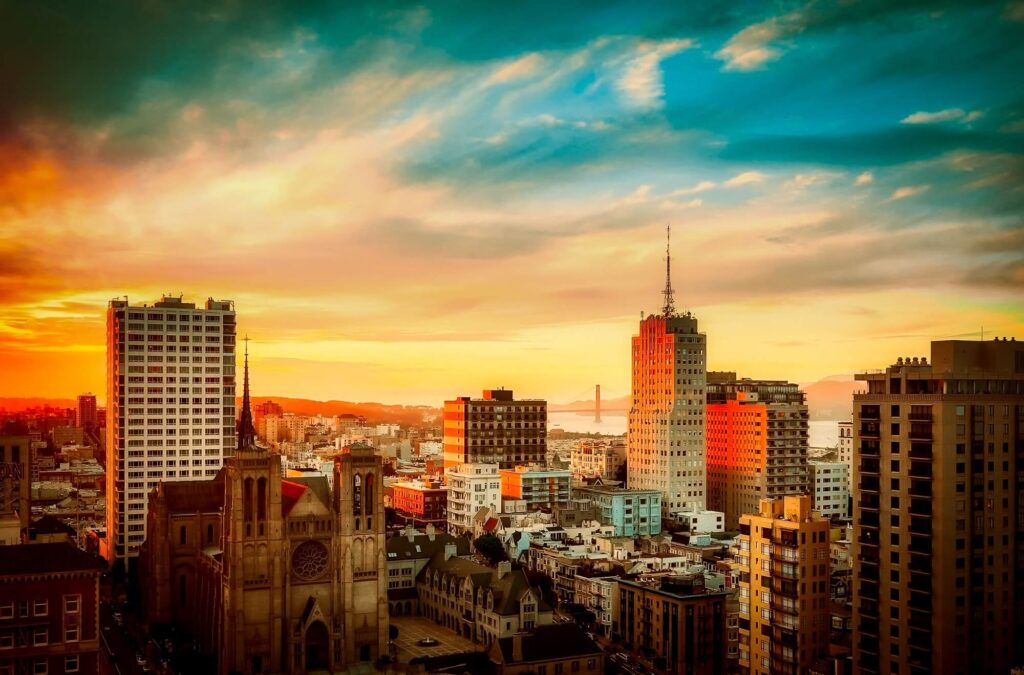 The River Walk – If you're visiting San Antonio, your trip isn't complete without a river walk. It is a beautiful place with decorated shopping areas lining the banks of the San River, places to sit and eat, and a few miles of San Antonio's River Side Walk that visitors can enjoy. The facilities of restrooms, bars and hotels are also available for visitors. The cost of travelling, eating and staying here is very affordable.
Alamo Alamo is also one of the best tourist attractions in San Antonio in Texas state. The historical site of the 13 days battle of the Alamo in 1836 really presents a heartfelt picture before you. Alamo is of course a tourist spot but its history is 300 years old. This place introduces us to the Texas Revolution. Alamo is a building to look at but it is a historical landmark that is remembered today for maintaining its independence and preserving its culture. 
Tower Of The Americas – This is also one of the best places to visit in San Antonio. Tower of the Americas located in downtown San Antonio is 229 metres tall, and a wonderful panorama view is a beautiful place to watch. 
Japanese Tea Garden This was built in 1894. It has an almost 2 hectares wide area with beautiful gardens, fountains, waterfalls, and heart-touching flowers of lotus and other species of flora which attract tourists to visit and have a cup of tea while enjoying the beauty. 
Natural Bridge Caverns This is an amazing place discovered by some university students in 1960. This is Texas's largest commercial cavern which has a magnificent underground view. You can explore various types of rocks, stones and water pools that raise the level of your excitement. 
EL Mercado This place is best for those who enjoy eating, drinking and shopping. The main attraction is the nearly 30 shops lined up from which tourists can purchase various items and enjoy their day out. 
Six Flags Fiesta Texas This is a wonderful place for having fun in the water, on roller coasters, and many more. Opened in 1992 and spread over almost 90 hectares has a great place for providing enjoyment to visitors. This is a kind of amusement park for children and people who love the thrill. 
San Antonio Museum Of Art  This place offers you a look at great paintings from different countries, sculptures, exhibitions, and other photographs which will fascinate you and if you love paintings can be purchased from antique shops. 
San Antonio Zoo  This is a great place to visit spread over more than 50 acres. Almost all kinds of animals can be seen here. It makes for a great thrilling sight as you watch different live animals with your family and try to understand their behaviour. Along with this, we can give our future generations information about the animals and their species that are becoming extinct. 
SeaWorld Of San Antonio  This place can prove to be the favourite place for children and adults. It is the largest marine theme park spread over 250 acres and you can experience different types of marine life. Moreover, there are a number of fine dining restaurants, snack shops, cafes and much more for tourists to enjoy.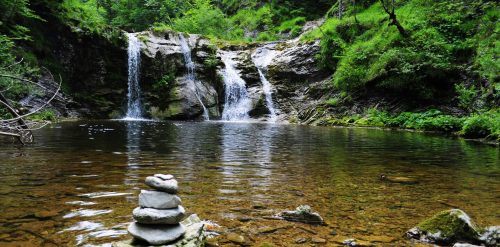 The Bullock Texas State History Museum This place is named after the name of Lieutenant Bob Bullock. This place has various things to watch like exhibitions, 4D theatre, a museum store and libraries which present the history and culture of  Texas. 
Barton Creek GreenBelt  This is almost 22 km long, covering a large area which travels along the creek. This is a famous site for hiking, mountain biking, and rock climbing that you can explore. 
Blanton Museum Of Art  This great museum is a source of American and Latin American art, history and other encyclopaedic collections for those who love history and art. 
Mayfield Park  This place is a home to a variety of wildlife and is spread over 23 acres which include ponds, parks and gardens, different types of flowers, and trees. Peacocks can be seen here raising the beauty of this place. 
The Escape Game Austin  This is also one of the most challenging and adventurous places to visit. You have to complete your task in an hour to escape from the place. Different challenges and missions are given to the participants and this makes the place thrillin
Isla Blanca Park  People who love surfing, fishing and jet skiing can visit this place. This is one of the most visited sites by tourists in South Padre Island. On the other hand, there are a number of restaurants, restrooms, picnic spots, and more to explore.
South Padre Island Birding and Nature Centre  A beautiful place with birds, turtles, alligators, butterflies, crabs and more to explore in this year-round destination place. Instead of this, you can enjoy watching documentary films in the auditorium about dunes and salt marsh.
South Padre Island Adventure Park  This beach area site is best for the family to take a horseback ride along the beach and enjoy the beauty of the seaside area which also offers you to explore the variety of marine life on this quiet island.
Beach Park At Isla Blanca  This 25-acre of place by the oceanside can be called water heaven in which helmet diving under the water, surf riding, and much more can be done which brings a thrilling experience to all age people who visit this place. To fill your appetite here are a number of eatery stands with affordable prices.
Laguna Madre Nature Trail  The best place for bird watching and you should definitely explore this 1.8 km long loop trail in South Padre Island. This 1500-foot boardwalk is spread over acres of marshland where migratory birds can be seen.
South Padre Sand Dunes  This is a must-see place in South Padre Island which includes beautiful sand dunes and peaceful beaches. These sandy landscapes attract visitors to present a magnificent view and are the centre of attraction.
Andy Bowie County Park  This place along the beachside offers you to enjoy swimming, fishing, snorkelling, RV sites, food concessions, restrooms, showers and hotels. People who are fond of having beach fun can make their day here.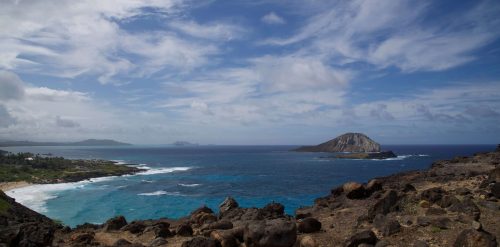 Moody Gardens  This is an interesting site to visit which offers you to enjoy various attractions like the Aquarium Pyramid to explore the ocean, 3D and 4D theatre to increase the thrill, and boating with paddlewheels is also great fun with the family.
The Bishop's Place  This historic palace is a great landmark which has four floors and is really a palace to discover. This great palace was sturdy and made of stones between 1887 to 1893. This is a place that can be proven great for those who love history and students for their educational trip.
The Tall Ship Elissa  The Elissa is an 1877 square-rigged iron sailing ship. It was a scrap in  Greece and later it was brought to Galveston to start its restoration. By 1982 the restoration was completed and now the Elissa has become a floating museum and welcomes tourists to visit this historic landmark. 
Seawolf Park  This is the most popular fishing pier and has become the centre of attraction for tourists. It has picnic sites, and playgrounds, and also includes the WWII submarine, the USS Cavalla and the USS Stewart.
The Bryan Museum  This is one of the greatest and largest numbers of historical artwork and artifacts which is related to Texas. This historical stuff is exhibited for tourists for all days and the Bryan Museum is also available for rent for marriages and parties under certain conditions.
Escape the Island  This adventurous place is fun-filled for visitors and offers them puzzle-solving games for all ages. You have a chance to find the answers, unlock the pads, and solve the puzzles adding great thrill to the participants. 
Texas State Aquarium  This place is recognized by the Associations of Zoos and Aquariums and has the motive of raising awareness and conservation of the environment and wildlife. Visitors are offered to see the different types of sea life and  wildlife and get knowledge about them along with it.
USS Lexington  This great aircraft carrier should be visited if you are planning to visit Corpus Christi. This naval museum offers you to have fun with a 3D mega theatre, simulator, escape room fun and many more.
South Texas Botanical Gardens and Nature Centre  This is 182 acres, the best destination for tourists to enjoy the beauty of different flora and fauna. The beautiful walking paths and benches for sitting will help you to gaze at the charming creation of nature.
Corpus Christi Museum of Science and History   As the name shows that this place is full of cultural, scientific and historic stuff which is exhibited and both children and adults can enjoy this place.
Walk The Beaches  This is full of great ranges of beaches where you can enjoy horseback riding, windsurfing and paddle boating and some other recreational activities. Some famous beaches where you can visit are McGee Beach, National Beach and Channel Beach.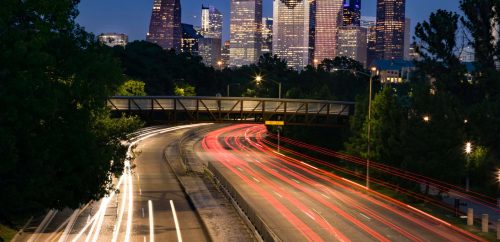 SplashTown  Best time to visit in summer to beat the hot weather and you can visit this place with family. Spending a great time in cool water by using slides and many other water fun types of equipment with your friends and family.
The Music Box Theater  If you want to spend a good evening enjoying drama, music, band, comedy and some other performances by artists this place will offer you all this.
Discovery Green  This place is free for visitors to visit and offers them to have fun enjoying music concerts, visual art, entertainment, and health activities like yoga and exercises.
Children's Museum Houston  Children's Museum is an informative place in the areas of science, technology, history and culture where children can get valuable lessons in the related fields.