Everyone wants to earn profit in business without any doubt, and if the business is not giving good profit, it cannot be called a successful business. 
To make it successful one or two things need to be understood which help you to find a proper track to grow in business. First is sale and sale is not sometimes in your hand, but some sale strategies may help you to increase your product sale.
But what if the sales are not increasing or not increasing as much as you thought, then here are some wonderful ideas which you should think to apply in your business that will not affect your business anyway,  by applying these, your business can be maintained properly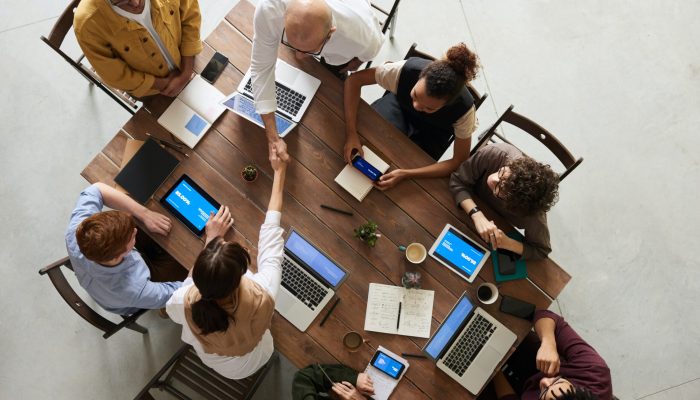 Here are the top eight tips to save money in your business:
1. Identify Your Hidden Expenses
This is very important for any businessman to identify the hidden expenses in his business. These expenses might be small, but a business must avoid such small losses to be successful and should take the help of good software to track them because this is the modern age and everyone is taking the help of technology. You should not think of it as an extra expense but this modern technology will help you make a good saving. These expenses might be small, but a business must avoid such small losses to be successful.
You often hear about carpooling, which is often important for saving money or reducing pollution in the environment, but pool purchasing can also play a good role in saving money in your business.
If you are running a business that requires you to import your products from another country or state, and sometimes because the order is small, the import cost is high, then pool purchasing is a good option that some traders use. They place orders together and can avoid additional expenses. 
3. Build A Culture Of Saving In Your Company
To establish a saving culture, you yourself have to be a role model for your employees. If any electrical equipment in your office is running unnecessarily like a fan, light bulb or air conditioner then switch it off immediately and you have to start it from your personal office.
Your employees should know that you are not in favour of unnecessary spending and this habit of yours will help them to develop the habit of saving too. So setting an example yourself before your employees is the best way of motivating them.
4. Use Free Social Media Ways Of Marketing Instead Of Conventional Marketing
Now print or television is not a sensible option for advertising any product because firstly it is very expensive and secondly due to the high usage of social media apps, people spend most of their time on smartphones. So the best way of marketing is social media platforms like Twitter, Facebook, Instagram and many others which cost zero and reach every corner of the world.
Looking at today's time, the paperless work we can do in every business is the best. This is not only important for reducing the costs of any business but also good for the environment. If you don't go paperless, the cost of paper and the cost of maintaining the copier machine continue to be incurred. You can save money by scanning and sending your office documents.
6. Young and Inexperienced Employees
Hiring young and inexperienced employees in the company is of course a little risky but it also has many advantages as these employees are full of enthusiasm. As you are giving a chance to the young talent, they can also give you a few more hours of work and are ready to work for you with their updated knowledge and skill. They also can work as trainees and can be less expensive for the company than older and experienced workers.
7. Not Buy Everything New
It is not necessary to buy all the types of equipment used by the company new as many products can save extra cost if they are bought second hand. If any business has just started, then it is even more important for you not to increase the expenses by buying each new item. You can try online for this from Amazon or eBay. Apart from this, you can also look around to find an affordable deal.
Purposeful meetings have an important role to play in the growth of any business. Unnecessary meetings held without purpose create a negative atmosphere in the company but also cause financial loss to the company. Whenever there are no meeting days, the employees will do productive work for your company and therefore it is important to hold only positive meetings and your agenda regarding the meeting should be clear in advance.
In business, it is very important to save money in one way or another which gives you and your business successful growth. Avoiding unnecessary expenses and taking timely technology help and many other initiatives can lead you to build a good business.