A loan is a good facility that comes in handy during tough times and if one avails this facility then he knows how to repay it so that his credit history and score remain good.
If you are in an excellent position to repay the loan or want to pay it off soon, it makes your future loan repayments even better. There is no doubt that when you take a loan, you also think in advance about how you will pay the loan instalments. 
However, here are some methods that you can follow to pay off your loan on time or before the time.
If you want to pay off your loan instalments quickly, then this is the first step to increasing your sources of income. Because if there will be some extra money in the pocket then one can think about ending the loan soon.
Thus, various initiatives can be taken to increase the income which can make you eligible to repay the loan quickly. Also, check what you spend unnecessarily because income can also be increased by stopping unnecessary expenditures.
Second, reduce or stop spending on holidays or birthday parties. Thirdly, try to increase your income. Find a weekend job and work hard to earn some extra money. For this, you can try Uber food delivery, tutoring, and other online part-time work.
2.Try To Pay Some Extra Money To Your Debt
If you want to finish your loan instalments early, then get into the habit of paying some extra money towards your loan. Some lenders also allow you to pay extra money to your debt. Before taking a loan check its terms and conditions and the ways you can pay off your loan. By seeing when you can get some extra money during the year like a tax return and then a bonus from your job then save it.
Also keep in mind that if you get this money, do not spend it on unnecessary work but deposit it as an additional instalment of your loan. Along with this, when you will reduce the principal amount of your loan, the interest charged on it will also be reduced.
This method will not only help you clear your loan faster but also help you improve your credit score. By being financially responsible, you can save money and get rid of your loan in the right way.
3. Make Your Monthly Expenditure Budget
Have you ever prepared your monthly spending budget, if not then you need to pay attention to this as well. This is because sometimes you incur small expenses that you may not even notice.
When you prepare a monthly list of your expenses, you will also be able to find out where money can be saved. First, prepare a list of your household and outgoing expenses.
It is not necessary that you prepare a spreadsheet. Many phone apps will help you do this. Now you will be able to track your expenses. At the end of the month, you can check your unnecessary expenses which you should not have done. In this way, try to avoid spending as much from the next month so that you can easily complete the loan ahead of time.
By doing this, you can avoid getting into debt again. Because among many reasons this is also one of the major reasons why you need to take a loan
4.Pay Off The Biggest Loan First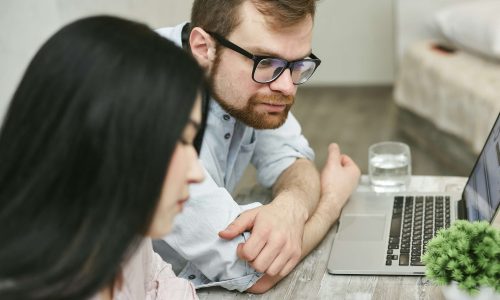 If you have taken more than one loan, you should pay off your larger loan first. Your largest loan is the one that is the most expensive, meaning the one with the highest interest rate.
By doing this, you can also reduce the overall interest rate of your loan, which will also reduce the burden of repaying your loan. In this way, experts also advise that if you have taken more than one loan, you pay them in descending order. In this way, start paying with a large loan and end with a small loan.
5. Do Not Use Credit Card And Avoid More Loan
If you want to clear your loan early then you should also avoid taking more loans and if you are going to take more loans, then all efforts to clear the loan early will be futile. Your first priority should be to pay off the loan taken earlier. Second, avoid using your credit card as little as possible. Use cash instead because you can only use as much cash as you have.
Along with this, you also understand how much money you have in your account and how and when you should spend it. By using this method you can also make sensible decisions about spending money.
Of course, getting rid of the loan is a huge challenge and a burden as well. But it also turns out to be a life lesson.
If you have the burden of paying loan instalments, then there is no need to panic, but you should not lose heart and work hard and have the courage to get out of this difficult time.
By keeping yourself regular and working hard within the discipline, you can quickly get rid of this burden. You can win this fight by using the strategies given above and using some other resources. If you face any problem in liquidating the loan then you must consult a financial expert.